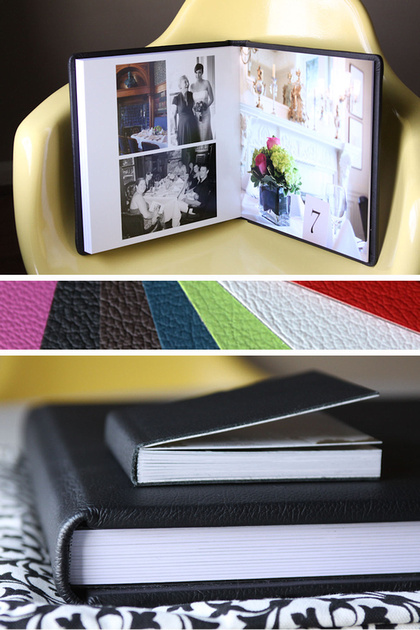 Wedding Books
Kelly offers a variety of stylish books. Custom layout design is included with each order. All books are made in the USA.
Picture Books
Hard cover, linen bound books with custom dust covers are available in sizes 8"x10", 9"x12", and 12"x12". These story books can hold more than 100 pages and showcase every moment of your special day at a great price.
*Pricing $375 - $500
Kiss Leather Books
Modern full grain leather albums in a variety of fresh colors. Hand assembled and made of Fuji Crystal Archive photographic prints with lay flat bindings, great for showcasing modern designs and large format images. Sizes range from 4"x4", 8"x8", 10"x10", and 12"x12". These leather albums are delivered in swank, cloth dust-covers. Simply beautiful.
*Pricing $250 - $875
*Pricing is subject to change. Additional design fees may apply.